The app will help households understand their home energy consumption, monitor their power usage and find ways to cut costs
Uswitch.com has launched Utrack– a free mobile app developed by experts that allows consumers to connect to their smart meter to track and reduce energy use and save money.
Utrack has features that enables it to check changes in consumers energy spend, get insights into peak usage times and calculate savings with some household tips.
Along with the app, Uswitch conducted research into how British households are preparing to save on their energy bills this winter.
Turning off appliances at the wall is the most common way to reduce energy consumption as 53 per cent will do this over winter.
Meanwhile, 47pc will run their washing machine at a lower temperature, 46pc will turn the thermostat down and 44pc plan to use their washing machine less.
A further 35pc say they will cut down their use of the oven to conserve energym and 28pc will use a more efficient slow cooker and invest in an air fryer.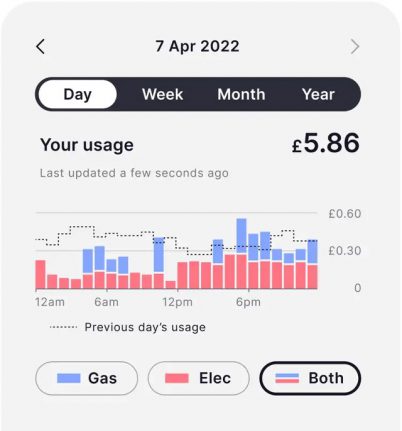 Uswitch has recently released an article which outlines ways to save energy.
Ben Gallizzi, energy expert at Uswitch.com said: "With the days becoming colder and darker, Brits are already feeling the pressures of rising energy bills combined with the cost of living.
"Making small changes can have a significant impact. Turning off electrical items at the plug sockets, making sure lights are turned off when rooms aren't being used and using more energy efficient appliances can all help to shave pounds off your bills.
"Using an app like Utrack, alongside simple, cost-saving practices can help provide consumers a better understanding of their energy usage and learn how to reduce bills in a safe, sensible way."