The Canary Wharf location will also support Samsung's Enterprise and rugged offering
Samsung has announced that it's opening a brand-new experience store in Canary Wharf's central business district.
The announcement today (December 2) means the Canary Wharf location becomes the vendor's third experience store in the capital.
The latest store will be operated by Partner Retail Services (PRS&), the exclusive franchisee for Samsung Experience stores in the country.
Open seven days a week, the Samsung Experience Stores (SES), will allow customers the opportunity to browse Samsung's latest devices,
There will be another of products on display including mobiles, tablets, wearables, computing plus accessories.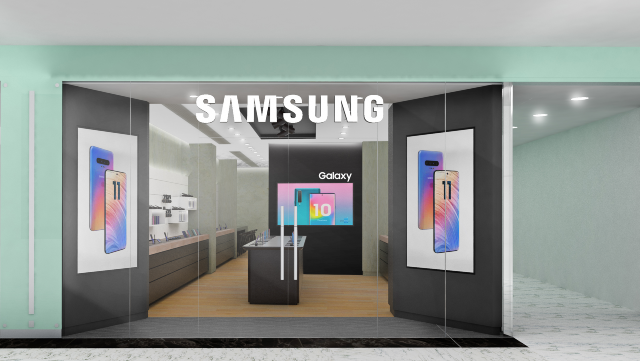 Business support
The Canary Wharf store will also display its Enterprise Edition and rugged devices range, thus catering to the business market, while a specialist business solutions expert will be available at the store to support business customers.
And Samsung has revealed that until December 15, business customers can receive a 10 per cent discount on Galaxy Enterprise Edition and rugged devices.
The SES will be supported by a team of customer experience experts to help with any technical needs that customers have.
Samsung is also offering a device repair service at the location on mobile, tablet, wearables, with certified technicians able to carry out most jobs on the same day.
As a way of promoting its new location, Samsung is offering a number of limited time deals, including a £250 saving on the Galaxy S20 5G for £649.
While the Galaxy S20 FE is down £100 to £499, and the Tab S7+ WiFi is £719, a saving of £80.
Commenting on the new store, Samsung Experience Stores director Andy Webb said: "We're delighted to expand our Samsung Experience Store portfolio with the opening of the Canary Wharf store.
"We look forward to welcoming our customers to the store and teaching them how to get the most out of our full selection of innovative Galaxy devices, in addition to showing off our Rugged and Enterprise range for local businesses."