Barclaycard business customers can also claim cashback when they use their card to pay for BT and EE products
BT has announced Just Eat and Checkatrade as the latest businesses to join its partnership network which helps the UK's micro-businesses grow.
BT's partnership network is designed for businesses with up to five employees and delivers perks across broadband, mobile, connected devices, and digital marketing, along with other forms of support aimed at helping businesses flourish.
BT's partnership with Just Eat provides high-speed business WiFi and access to a 4G network, meanwhile the Checkatrade partnership focuses on business mobile plans designed to help businesses function on the move.
Caroline Southall, Director of SoHo (Small office/Home office) at BT said: "As businesses look to navigate the cost-of-living crisis, we are delighted to announce the addition of Just Eat and Checkatrade to our partnership network.
Both these companies share our passion for supporting the smallest businesses in the UK to grow, which is why we have partnered with them to give broadband, mobile and connected devices to the enterprises that need them the most."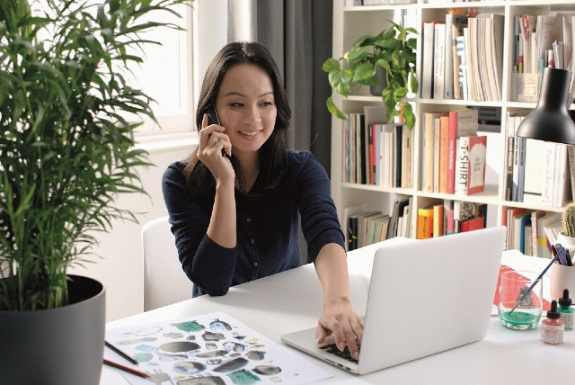 Just Eat offers
Partners can access deals with plans providing 900Mbps and no setup fee.
Halo for business includes BT's Hybrid back up 'always connected guarantee' which switches broadband to 4G if there's a problem.
Businesses can enjoy up to £115.95 savings on broadband with all plans including guest WiFi and access to 24/7 enhanced IT support.
Partners can make and receive landline calls on the go from a business number, allowing restaurants to stay connected from anywhere.
Partners can get discounts on mobile business plans.
Checkatrade offers
Members can receive discounts on mobile business plans with uncapped speeds on all mobile business plans, along with roaming abroad and easy to claim VAT through invoicing direct to your business.
Members can access EE'S range of exclusive Smart Benefits and its Roam Abroad Smart Benefit lets members use their plan in many destinations with no extra charges.
Other benefits include Apple Music, Video Data Pass, BT Sport Ultimate, Microsoft 365 Personal or 500 international minutes to call Europe and Business Zone countries.