New customers to Three Business will be given guidance and information from Samaritans when they join
Three Business has joined forces with mental health charity Samaritans to offer small and medium sized enterprise (SME) owners the chance to take the charity's Building Resilience and Wellbeing digital course.
The course will supply small business owners and their employees with practical strategies to help strengthen their resilience and improve their wellbeing for their role and working environment.
Three will also host a webinar with Samaritans where business owners will hear a story from a SME business owner about mental health and the support available.
Mental health research
The partnership follows a survey commissioned by Three Business to find out how the cost of living crisis is impacting the mental health of business owners.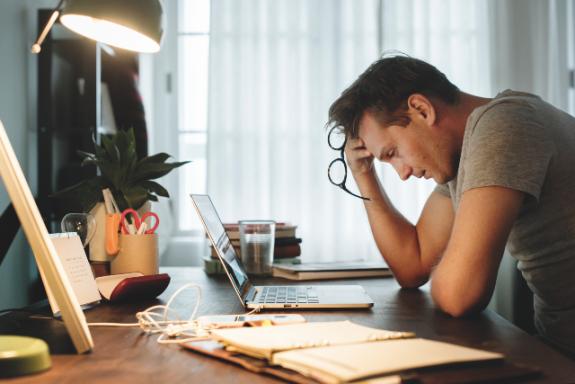 Of the 1,003 surveyed, 39 per cent said financial pressures are contributing to poor mental health, with 22pc saying mental exhaustion may be their biggest challenge this year.
Meanwhile, 59pc say that the cost of living crisis may be their biggest challenge this year and 68pc say the pandemic has 'intensified' the pressures of running a small business. 
The research also revealed that 45pc acknowledge that mental health support is as important as financial and technological aid in a business, with 43pc saying more support is needed for their business to run better.
Jason Jaspal, Samaritan's assistant director of business development said: "It's vital that small business owners have access to the tools that support wellbeing. Delivered by experienced Samaritans trainers, our Building Resilience and Wellbeing courses aim to equip more people and teams with the skills and confidence to look after themselves as well as those around them.
"We are delighted that Three Business is funding free spaces for Three Business small business owners and their employees, on our Building Resilience and Wellbeing courses, which is part of a range of courses that we offer to support organisations with mental health, wellbeing and suicide prevention training."
Snehal Bhudia, director of business propositions and Go-To-Market for Three UK added: "From speaking to small businesses every day, we know the huge pressures they are facing not only financially but on their mental health and wellbeing too.
"That's why we wanted to build on Three's existing partnership with Samaritans, and extend it to all small businesses in the UK. We hope that many small business owners take advantage of this free support and guidance during a pretty difficult period for everyone."